Why give to SCOUTS South Africa?
Look no further! You have found a charity that will tick all your CSI boxes. For over 100 years, SCOUTS SA has been enthralling and educating thousands of children on a weekly basis. Our programmes strive to keep youth out of crime and away from abuse, by exposing them to value based outdoor activities that allow them to prosper.
For decades the South African Scouting programmes have shaped the lives and unleashed the potential of thousands of boys and girls and young men and women. Today, with over 190 000 members, Scouting still sets the bar when it comes to contemporary value based youth programmes. Skills such as outdoor survival, first aid, citizenship, leadership as well as team work set members up for success.
With 94% of our membership residing in rural and disadvantaged areas SCOUTS South Africa has a Level 1 BEE accreditation.
Help us grow our endowment fund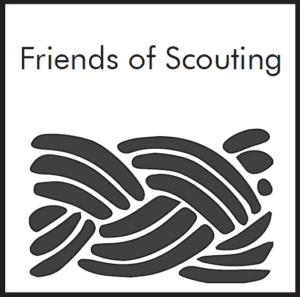 One of our Scout Laws speaks of managing all resources thrifty. Therefore, monetary donations and bequests (codicil to be added to Will) made to SCOUTS South Africa are kept in an endowment fund managed by an independent SCOUT Foundation. By donating towards the endowment fund, you / your company becomes a member of the prestigious "Friends of Scouting".  Join "Friends of Scouting" here! 
Support the membership of a rural child
All it takes is one cup of coffee for a child to be given the chance to succeed. For only R30 you can ensure the membership of a rural child. This means that for the price of a cup of coffee, you will provide a child the chance to learn vital practical skills and acquire leadership and problem-solving abilities that with increase their value on the employment market. For only R30 a child will also learn how to establish and sustain food gardens to support their families and community at large. Donate R30, the price of a cup of coffee, and unleash the potential of a child!
You can also …
Support in kind

There are many ways to support Scouting in South Africa. Support in kind can range from the usage of your buildings to the donation of computers, equipment, products and services, etc.
Perhaps your employees are interested in giving a little of their time to volunteer? Maybe your staff is looking for a charity to host a fundraising event for? To donate in kind/time: email ceo@scouts.org.za 
Leave a Scouting Legacy
Leave a donation to SCOUTS South Africa through a Bequest by adding this Codicil to your Will.
Has a loved one past away and you want to donate in Memoriam to SCOUTS SA? Email: ceo@scouts.org.za
Want to partner with us? We are always eager to work with you. With 94% of our membership residing in rural and disadvantaged areas SCOUTS South Africa has a Level 1 BEE accreditation. Contact us and be the difference in a child's life! ceo@scouts.org.za or +27(0)21 685 84 20