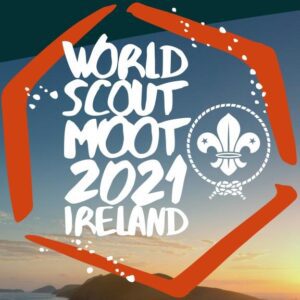 The next World Scout Moot will be held in Ireland, 2021. Final dates to be confirmed but aim to be between July / August 2021.
Rovers interested in attending, please complete the Expression of Interest on Scouts Digital. Please note that you will need a profile on Scouts Digital in order to complete the Expression of Interest.
Participants need to be between the ages of 18 -25 years by the 18 July 2021. Interested Scouts who are under 18, but will be within the age range above and are looking to join Rovers may also apply. IST applications have now closed. 
Estimated cost to attend the World Scout Moot is between R45 000 – R48 000 per person, this cost may increase or decrease based on the ZAR to Euro conversion rate.
Expressions of Interest for the World Scout Moot has been extended to 31 December 2019. No financial commitment is required to complete this Expression of Interest in attending 16th WSM and you will not be invoiced until you have been offered a position.
If you are having trouble completing the EOI form on Scouts Digital, please email cameron.belling@scouts.org.za to notify your interest in the event.
To find more information click here. To find the EOI form click here. Please email this form to cameron.belling@scouts.org.za. For more information about the event please visit www.worldscoutmoot.ie
For all enquiries email: cameron.belling@scouts.org.za