Today the world celebrates volunteers. SCOUTS South Africa is a volunteer run organisation with hundreds of people who volunteer hours of their lives to educate and empower children and youth to be the best they can be.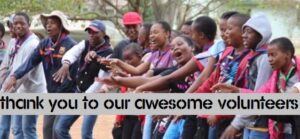 Thank you to all our volunteers! We acknowledge your dedication, your commitment and your contribution in making the Scout Movement what it is today. Your drive to support children, youth and young adults with their personal growth, skills development and self-reliance is admirable. Through your support over 12 300 young people under the age of 17 are in leadership positions within SCOUTS SA!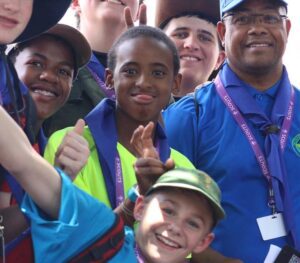 Scouting Founder Lord Robert Baden Powell said "The most worth-while thing is to try to put happiness into the lives of others."
A big THANK YOU to our volunteers for the smiles, the giggles, the memories and friendships they create by serving not only our Scouting members, but their families and communities too.
#Gratitude #Thanks #ThankYOU #Volunteering #Volunteerism #ScoutsSA #Scouting #ScoutsSouthAfrica #ScoutVolunteers #Skills4Life #YouthEmpowerment #BePrepared #CreatingABetterWorld