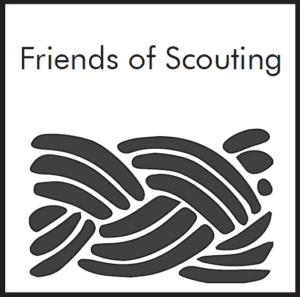 As a Friend of Scouting we share a common interest in helping children and young people thrive and make positive life choices. Helping them learn the value of their own worth, whilst inculcating sound morals, is the greatest gift we can share. To continue to enrich the lives of our volunteers, youth and children we need a little help from our Friends. Your gift – both small and big – is meaningful and will helps us to sustain Scouting throughout South Africa. 
How can you be a Friend to Scouting?
You can be a Friend through different ways:
How does "Friends of Scouting" work?
The Friends of Scouting Recognition Programme serves to thank corporate and legal individuals that make a donation to SCOUTS South Africa or The Scout Foundation.
Depending on your donation, you will receive a bronze, silver or gold recognition status, which over time can evolve. Individuals or companies/trust/Scout entities that make a donation will be recognised.  You can donate through:
Once-off: Make a once off donation.
Annual Donations: You could support Scouting annually. Donations are cumulative, so as your total donation grows, so does your FOS recognition status.
Monthly Donations: Every donation counts! Contribute monthly through a direct debit towards FOS and watch your status grow!
Double your impact: Organize a fundraising event with your friends and family! Who knows you might even find a company to match your FOS Contribution?
Legacy giving:  Leave a bequest or donate in memoriam
 Come a Friend of Scouting here:
1.    Donate through the donate button, EFT or Snapscan
2. Let us know who you are by sending us a message and / or emailing proof of payment to FOS@scouts.org.za Please let us know so we can thank you!
Bank details: Nedbank, Branch: Foreshore Cape Town – Branch Code: 108309, Type: Current Account, Account name: The Scout Foundation – Account number: 1083277502.
Add your amount and Press the donate button!