Earlier this year we asked members to tell us who their Scout heroes are and why? From the nominees, two remarkable ladies Elizabeth "Zabe" Mabuza and Nkulu Mabuza captured the hearts of our 'Scout Hero' panel who decided to name this mother – daughter duo from Limpopo the "My Scout Heroes of 2017".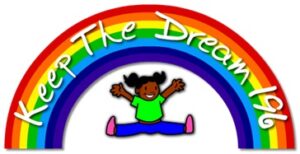 Both Elizabeth and Nkulu work for the non-profit organisation Keep The Dream 196 who runs the Scouting curriculum as their programme to empower children and youth living in poor and rural areas. KDT196 CEO and Limpopo Regional Scouting Commissioner Louise Batty explains some of the effects Scouting has had in the communities they serve ""Where Limpopo has an average teenage pregnancy rate of 13%, this rate has reduced among members to .072% over the past 14 years. The Limpopo Scouting region also has a 92% matriculation pass rate where the provincial average is 62%. "
Elizabeth "Zabe" Mabuza
Elizabeth joined Scouting in Limpopo in 2003 and is currently a member of the training team and the Regional Team Coordinator Scouts. She supports over 65 Groups that she personally started. In addition to the increasing number of Gold Star Awards, the impact of the Scouting programme on the lives of youth in the region is clear.  Zabe, as she is known, has faithfully and enthusiastically given her life to Scouting to ensure the success of the children and adults with whom she works. She is an inspiration to children, youth and adults around her and strives to prepare them to either enter the workforce or further their studies", states Limpopo Regional Commissioner Louise Batty.
When informed of her recognition a very surprised Zabe responded "I'm speechless. This is very unexpected. I am very thankful to the whole Limpopo Scouting team and to Louise. I don't see this an an award for us alone, this is a team effort. I would also like to thank Andrew and Sheila Tanner, without whom non of this would be possible."
Nkulu Mabuza
Nkulu embraced her adventures as a Scout and is now an active Rover and the Regional Team Coordinator Cubs. According to RC Louise Batty Nkulu has single-handedly turned the Limpopo Cub programme around by supporting all the Pack and Assistant Pack Scouters as well as the Field Officers. "The direct impact of her efforts can be seen in the number of Star Awards, badge achievements and advancements in the region. Nkulu passionately fulfills her role and has also become an active member of the Limpopo Training team. She is often requested by Gauteng to assist with training."
When asked how she's feeling Nkulu says "I'm so grateful and excited! This is a very nice surprise. You know when you do something because you believe in it, love it and are passionate about it, no recognition is expected. When it does some like this it is very overwhelming and encouraging."
This mother daughter duo share a passion for children and strive to see each one succeed! We are fortunate to have them on our team and are grateful for their services. They will be receiving a 65+liter hiking backpack and a K Way wheelie Holdall.