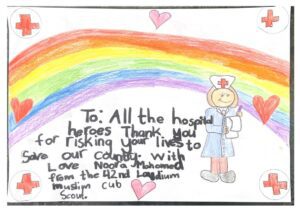 Whilst most of us are winding down for the year, our essential service providers are still going strong to ensure that we can all access the services we need to enjoy our festive season.
We want to reiterate our gratitude and sincere appreciation to all essential service providers who are going over and above during these trying times.
Thank you for stepping up, for your courage, your determination and your heart. We hope you will also be able to find the time to have some peace and joy with your loved-ones.