COVID-19 Awareness Badge
SCOUTS SA has introduced a COVID-19 Awareness Badge for all youth branches. Find the Scouts' badge requirements here.
Scouts#GlobalGoals
Earn your SDG Champion badge by completing the Sustainable Development Goals challenges below!
2021 SDG Challenge Goals 6, 7, 8 and 11) can be found HERE
2020 SDG Challenge (Goals 5,13,14 and 15) can be found HERE
2019 SDG Challenge (Goals 1-4) can be found HERE
For more information about #Scouts4SDGs click here
Messengers of Peace
Log your community service hours and find out more about the Messengers of Peace badge HERE!
The President's Award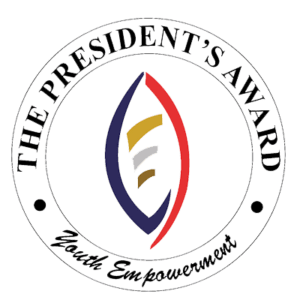 SSA has an established partnership with The President's Award so that Scouts, Rovers and young Scouters can complete the award in conjunction with the Scouting Advancement programmes, and at a reduced cost. Within Scouting, TPA is recognised as a Challenge Award and has its own unique badge.  Find more information here.
Water Champ Challenge
Do a water audit and contribute to saving water. Become a Scout Water Champ today! Track your steps with this form: Water Saver Challenge Badge – Scouts v1.0 2018